HEAL THE BODY
$

35.00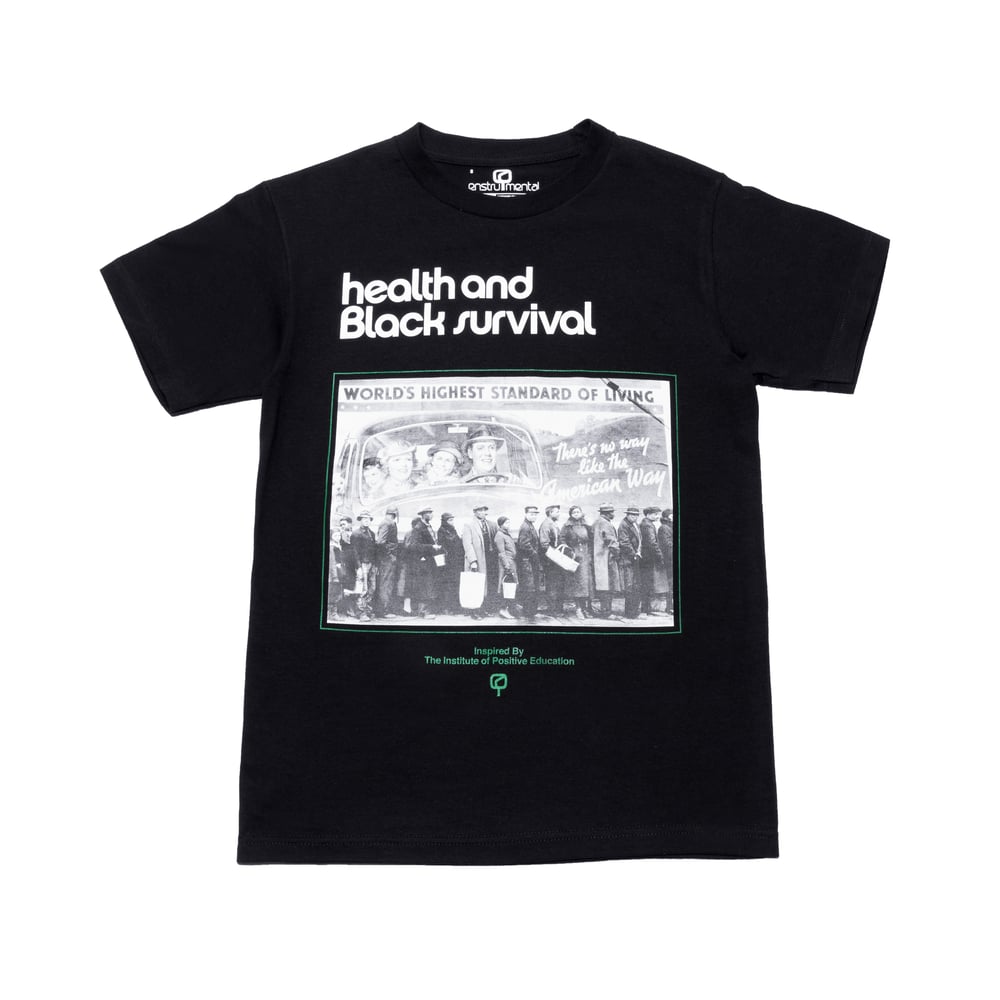 "Build a home, teach a class, start a revolution,
Free the mind, health the body, talking evolution …"
Jay Electronica.
"Just Begun."
Verse 2.
2010.
My mother used to write for a publication called "Black Books Bulletin," a 4-time-a-year publication that was published by The Institute of Positive Education (IPE), which is a non-profit community organization located on the south side of Chicago (founded in 1969 by Dr. Haki Madhubuti)
The bulletin presented current writings, critical reviews, and annotated listings by and about Black people. These works/commentary discussed, dealt with, and addressed the topics and issues that affected Black people, including physical and mental health, education, revolution, politics, economics, literature, history, art, science, technology, etc.
This shirt is primarily based on the issue that was released in the summer of 1975. This issue dealt with health and Black survival.
NOTE: The IPE was founded during the height of the Black Power and Arts Movement. IPE has been committed to African-Centered education. During its forty plus years of operation, IPE has operated a preschool, elementary school, summer camp, teacher training center, extended day care program, parent resource library, parent study group, and food co-op.
100% Cotton.
Preshrunk to minimize shrinkage.
Share