"Portrait of My Mental Health" by Bianca Pastel - Limited Edition Fine Art
$

169.00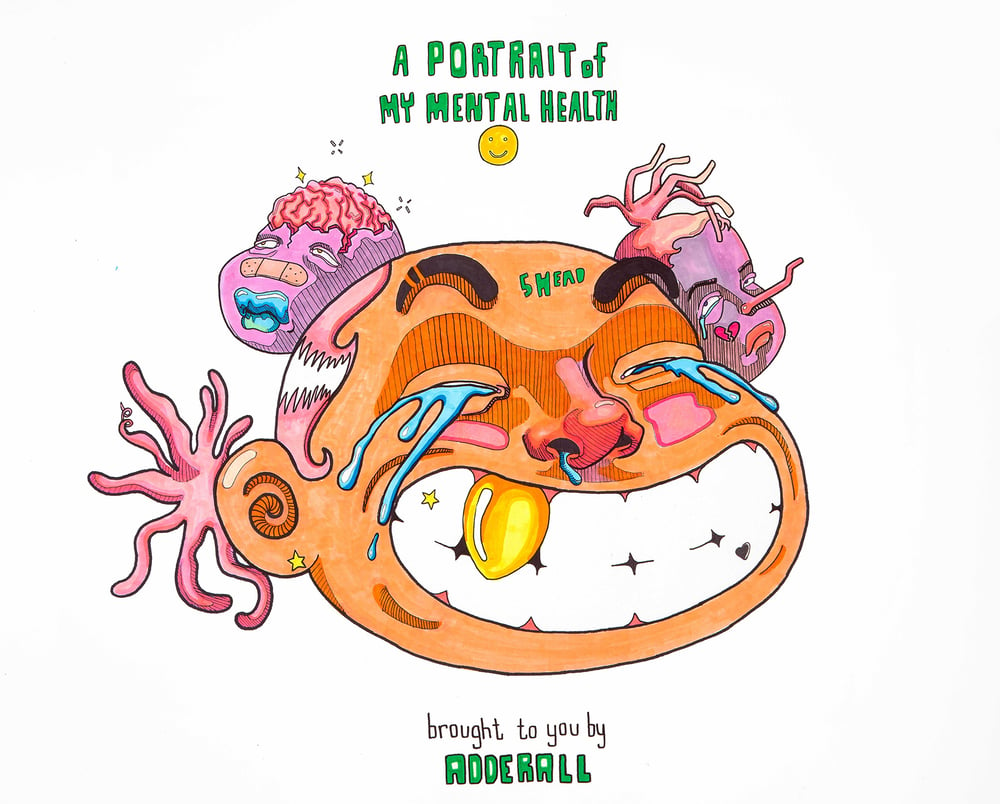 Limited Edition "Portrait of My Mental Health" Print by the supremely talented Bianca Pastel.
EDITION SIZE: 20.
(ALL Hand Embellished Edition Prints with medium copics & microns).
TYPE: Archival Pigment Print on 290gsm Moab Fine Art Paper.
SIZE: 24 x 20 Inches.
RELEASE DATE: September 4, 2020.
Each Print is Signed and Numbered by the artist.
ABOUT THE PRINT
"This is for the people who have a difficult time explaining their mental health conditions.
The ones who fight their tears with smiles.
I feel obligated to share my experience with ADHD and depression through ART. I would like to challenge more people (ESPECIALLY people of color) to share their experience with mental health." - Bianca Pastel
ABOUT THE ARTIST
Bianca Pastel is a Chicago-based artist, who has known she wanted to pursue a career as an artist since the age of 5. Her biggest influence behind her art is 90's movies/cartoons, Art Deco, photography, and music. She has an educational background in art and design from Columbia College, and her experience in art ranges from doing album covers and children's' book illustration, to animation and graphic design. She also has experience in fine art, and has sold a number of oil paintings at galleries in Chicago. Her goal is not only to have fun, but also to remind people of childhood memories and give provide her audience a feeling of nostalgia.
Share